Everyone has a story that
needs to be told.
Who is telling yours?
Cory Peppler
Freelance Writer, Blogger, and Editor
Behind every face, every storefront, every start-up, every webpage, there is a story.
The story might be about your product or service. It could be about your mission and why you are so passionate about it. Maybe it is the amazing people in your organization that help others or the uniqueness that you bring to your customer or the community.
Do we know what we should know about you? Is the community aware of all that you do? Is there something more that you aren't telling us? What details are left out?
Perhaps you feel that your message isn't being heard as loudly and clearly as you hoped. Maybe you've thought of freshening up your website, or getting more into social media, or editing all those materials you use. But who has the time for that?
It has often been said that there is a story being told about you or your company or your organization. The question is...
Who is telling it?
You have a story that needs to be told.
And I want to help you tell it.
What others are saying...
Cory has been an absolute pleasure to work with. What I really appreciate about Cory is that he seeks to write about topics he is truly knowledgeable and passionate about and this is evident in his writing. Unlike other freelance writers, Cory takes the time to really understand the topic, product, culture and leadership, before committing to a project. This ensures he is building long lasting relationships and will not compromise his reputation for a job. If you are privileged to work with Cory, you will not regret it. He is an important partner for us and we hope to work with him for years to come.
Laura Hendrickson


CEO, Epiphany Learning
Anthony Elliott


Programmer
Cory captured 'me' more perfectly than I ever could have. He took my boring, informational site and made it truly come alive with my personality.
Cory Peppler worked diligently with the original manuscript through multiple rounds of edits and additions to make it into a seamless, well-organized, and polished book. His attention to detail and focused work ethic has led to an amazing final product. I am grateful for the time and effort he has put into this project and recommend his copy-editing services without reservation.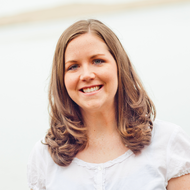 Crystal Kirch

Author, Flipping With Kirch